About Me
I'm a photographer by day and a foodie by night. I have a passion for both photography and food. In fact I was so close to going to culinary school and perusing a career as a chef but in the end I decided that photography was the path for me. However, with that being said it certainly didn't dampen my passion for food. To this day I still love the process of creating delicious foods with bold flavours and watching the expressions on people's faces as they enjoy my creations. Whether it's photographs or food it's always a pleasure to create something that people enjoy. As an artists that is the ultimate compliment. So without further ado, welcome to my side-hustle, Vasko's Kitchen. I've been hosting dinner parties since 2016. It hasn't always been easy cooking for 10 people at a time but overcoming the challenges is ultimately what makes this hustle so satisfying.
Vasko's Kitchen Facebook Page | Vasko's Kitchen Instagram @vaskoskitchen
How Can I Attend A Dinner Party
My dinner parties are held in my photography studio in Parkdale Toronto. There is a GreenP parking lot beside my studio and free parking till midnight on the side streets. If you want to attend a dinner party please message me through Facebook and we can talk from there.
How It Works
Ok so here is how it works. I keep dinner parties to a maximum of 10 people. If you want to attend a dinner party message me through Facebook and I'll let you know if I have any seats available. I advertise these dinner parties here and on my Facebook page. I reserve 7 seats for people who have attended dinner parties before and I hold 3 seats for new people. It's always fun to add new people to the conversation mix. These dinner parties are kind of like social mixers. From models to local business owners you just never know who you'll sit beside. That being said I try to keep the group full of people who are talkative, positive minded and socially competent.
$20 Per Person
I do charge $20 per person which gives me a budget of $200 to put together the dinner party. That goes towards two 1.5L bottles of wine and the food ingredients to put together the dinner. If you want to bring your own wine or beer you are more than welcome to bring your own beverages. If you confirm that you are coming to a dinner party and don't show up you are still responsible for the $20 contribution towards the evening as the food has already been bought.
Food Allergies
If you have food allergies please be sure to let me know beforehand so that I am aware of your condition. If you have severe food allergies than I would suggest perhaps this isn't the place for you as I can not ensure that whatever it is that you are severely allergic is not or was not in my kitchen at some point.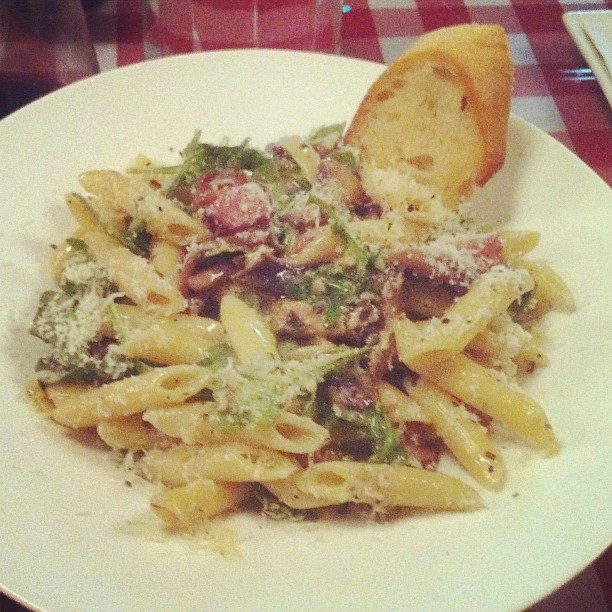 Sunday, May 28th, 2017
Dinner Starts at 6pm and will go till whenever
Menu
Mains: For the main I'm excited to say it will by my infamous Red Chicken which is an eclectic blend of Indian, South and Central American spices that have a very unique electrifying flavour guaranteed to make your eyebrows go up a notch and your taste buds dance. Sides will include Geera quinoa, homemade gnocchi and peas in a sage butter sauce as well as a garden salad.
Dessert: Some sort of pie + topping with mini cafe lattes or tea
Price: $20 per person

Availability: 7 spots left